enjoy
more than 1K hd movies
throught youtube easily
using youtube kodi addon.
.
Requiremens:
-youtube-dl
- kodi
- youtube addon kodi
0- Fisrst, we go to youtube web and search for 80's Playlists with many movies.. and we download them until we pick enought movies. We copy playlist url and use it like in code below to download playlist youtube urls.:
1- Once we got some playlists with hunderths of url movies.. we concat them and filter repeated urls. (
sort -u
):
cat *.txt > Allmovies.txt | sort -u > FilteredMovies.txt
2- Now we will need to pick only urls that are a full movie and drop those ones with low quality (not hd).:
for that we will parse following script that uses youtube-dl.:
youtube1080p720p.sh
**This script generate several resulting txt files with quality of movies, and drop trailers and short movies with duration less than 1 hour
3- Once we have the final resulting lists with all hd movies ok.. we just need to convert any youtube url in those lists in strm files so that youtube addon can recognize format and play them:
like this, each one.:
Movies of Vampires - Full Movie (1985).strm
To generating all movies with strm format, we will use following script to parse again ok playlists previoulsy obtained.:
you2strm.sh
**We will have to rename playlists extensions to m3u8 previously to parse script
4- Once we got all strm files, we just need to open kodi and import that folder with strm files and scan it for movies content.:
So the resulting we will look like this, and we will get more than 500 hd playable full movies from youtube which copyrights are down to youtube legality, so It will be legal everything we did.:
when we scan folder, We will select : Universal Movies Scrapper
, so kodi is able to build up library metadatas information with strm files.
- Kodi folder, with library loaded.: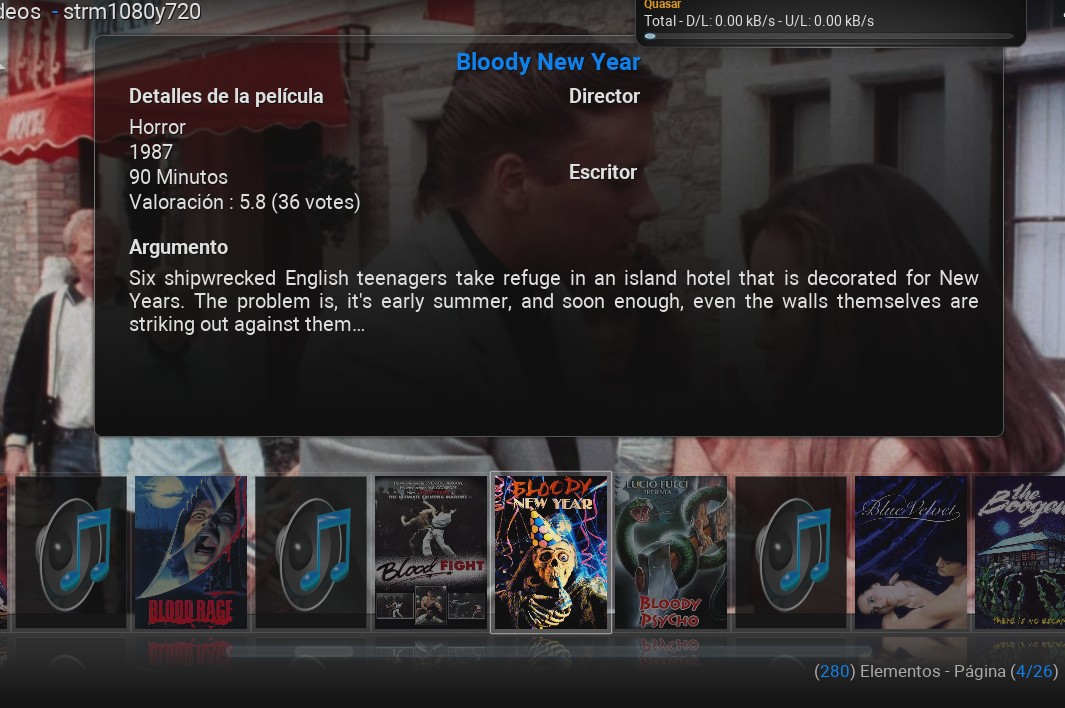 Enjoy!!