Anything can be strange until you understand them. Amarok was quite configurable.
DeadBeef has -
- Tabbed multiple playlists. Love these.
- Queue manager
- Output selectable for Pulse, ALSA etc.
- Basic tag editing
- Converter
- Customisable columns. I like to see media info and ReplayGain info for each track.
- Design mode which enables custom layouts
- ReplayGain support for playback and scanning/tagging (best I've seen, similar to foobar2000)
- Plugins including the amazing and beautiful Musical Spectrum display
As I said, I like Cantata and it's library management is great which is the one thing DeadBeef doesn't have but I have a system file manager and sensible organisation of music in that. Unfortunately Cantata's queue manager is weird, DeadBeef's is much better and I use it a lot.
DeadBeef: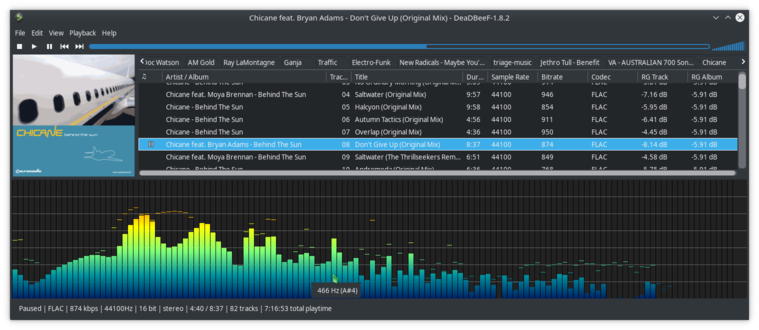 Cantata: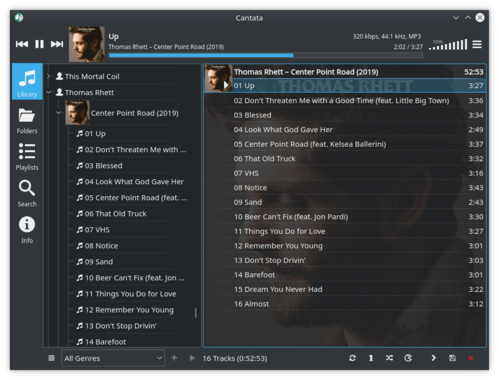 Images are a bit fuzzy to keep file size down.