THIS is sad, I needed Windows 10!!
Posted:
2020-06-26 15:44
Hi,
I had a windows 10 installed in another partition, because i suspected eventually i was gonna need it.. and I was right.... until now I only needed a virtual window XP in order to make quality prints and scans.. with my Canon MP160 Multfuntion, cos thoutht debian can scan and print, it has some issues with sheet for printing..and cant get same quality results..but It was not much trouble..a virtual XP waste litle disk space... but last week I needed to use my card identification reader, plus a certificated java oracle browser.. and it wasnt able to commit with succest operation digital signature...
First thing, I had to go to debian snapshots in order to restore a firefox certificated version to operate with java oracle (firefox 52 esr).. but it didnt worked it... later i realised or read that only 32 bits system is certificated to keep using oracle java with firefox 52 esr.... then later, i downladed intructions pdf from adminsitration to commit signature.. and saw linux was marked in red for all browsert.. only Mac and Windows were in green... I spent around three hours figthing to commit signature.. finally I gave up, rebooted in windows and in five minits i had it done... very sad!!
here, you can see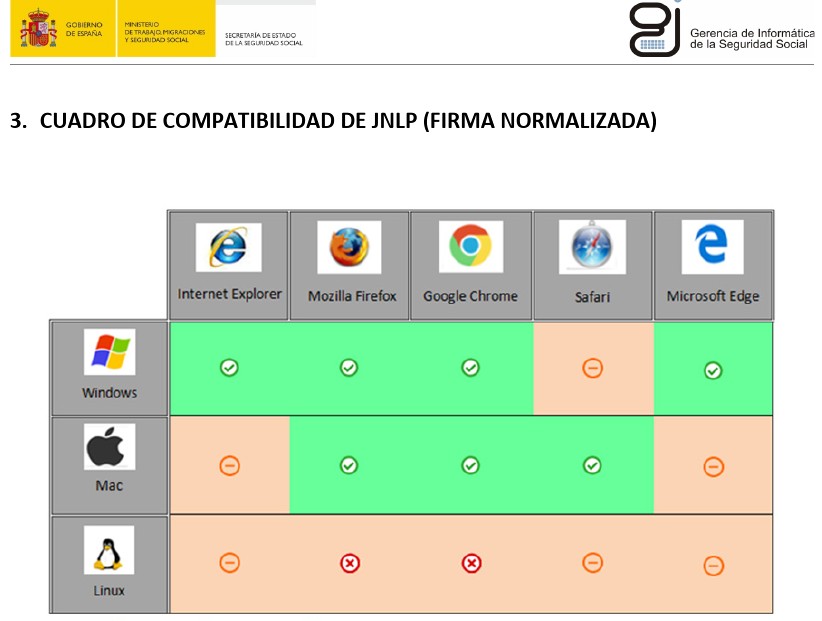 Important issues to consider

(1) In Firefox and Chrome, the user must accept the download of the JNLP and later

run the downloaded file by clicking on the item shown in the

downloads (bottom of window).

(2) In Safari for Mac, when the JNLP is downloaded it does not show the user any warning

so that it can execute it. The user must open the download window and run the

Last JNLP to be downloaded.

(3) In the case of Linux, it has not worked with any of the usual versions, nor for 64
bits nor for 32 bits.

For more detailed information on browser settings you can consult

the configuration manuals for browsers published at the Social Security headquarters

in the following link of technical requirements:

http://run.gob.es/bciqer
[/size]
Linux were able to download the jnlp (java file), then were able to run it.. but in the java machine certificates screen wasnt able to load the identification certificates, so couldnt commit signature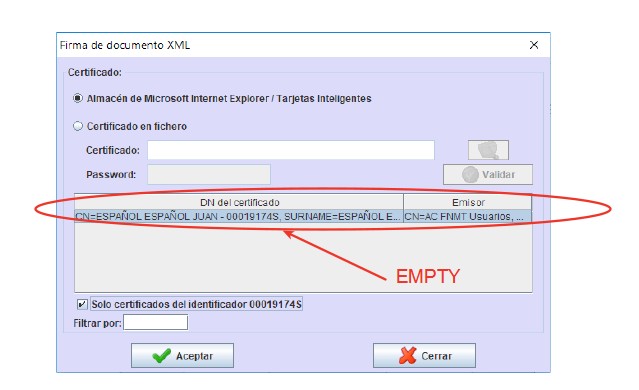 male names meaning protector