One of my favourites linux Apps
MPS-YOUTUBE
This project is
based on mps
, a terminal based program to search, stream and download music. This implementation uses YouTube as a source of content and can play and download video as well as audio. The pafy library handles interfacing with YouTube.
https://github.com/mps-youtube/mps-youtube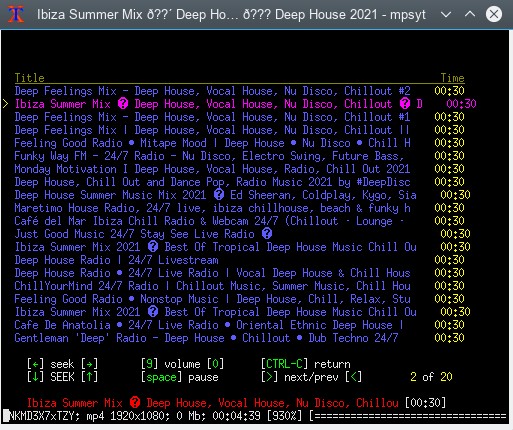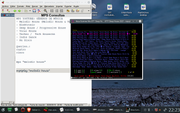 mpsplay.sh
**Example of script for listening live youtube music, it remembers last search.
Code: Select all
#!/bin/bash
#
DISPLAY=:0 ; export DISPLAY
PATH=/usr/local/bin:/usr/bin:/bin:/usr/local/games:/usr/games:/snap/bin:/home/myuser/.opam/system/bin:/home/myuser/.local/bin:/snap/bin:/home/myuser/.local/sbin:/usr/local/go/bin:/home/myuser/.local:/etc/profile.d:/home/myuser/.local/bin ; export PATH

tocando="/home/myuser/.cache/mpstocando.txt"
touch "$tocando"

musica=$(cat $tocando)
if [ ! -z "$1" ]
then
echo "$1" > $tocando
fi

PID=$(pgrep -f "/usr/bin/python3 /usr/bin/mpsyt")
if [ ! -z "$PID" ]
then
    if [  -z "$1" ] || [ "$1" ==  "$musica" ]
    then
        exit
    fi
fi
musica=$(cat $tocando)

pkill mpv
pkill mpsyt

echo "TOCANDO: $musica *****************"
xterm -display :0 -e "mpsyt '/$musica -l,all'" &